Blog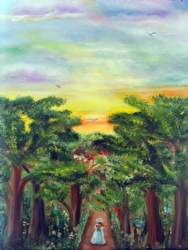 Lately I been asking myself if I been spending too much time doing chores and not enough time painting. I feel that I'm constantly washing dishes, washing clothes, cooking, running to the store all the time and it's non stop with the kids (my son plays basketball and we try to go to the library once a week) until they take a nap or go to bed. I'm sure anyone with kids can somewhat relate. By the time they go to bed I'm tired, so there are times when I don't really feel like painting and rather watched shows I recorded earlier.

Well I'm gonna make this short and clear. I'm gonna back off a little on doing a bunch of stuff and make more time to paint at least 3 hours daily 5 days a week, One hour in the morning, one hour in the afternoon and one hour at night. That's the new challenge for myself. I guess we'll see what happens!! And those who may have the same sort of issue just continue to encourage yourselves to press on!

If there's anyone with comments or suggestions let me know.
Comment on or Share this Article >>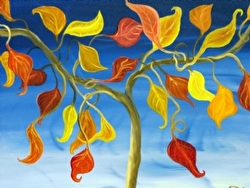 About two weeks ago now, I finally went ahead and became a member of the Fort Worth Artist Coalition. It took me a while to do it, knowing I would have to drag the kids with me and drive all the way down town ( which was an excuse to procrastinate). But, I came to the conclusion that one of the things I had to do to move forward as an artist, was to join an artist coalition or art association. I had an excuse as to why I had not joined an art association (which was childcare) consequently, I really haven't had the chance to meet very many artists in my local area. I'm so glad I joined because now I know that I will have an opportunity to have my own solo art show soon, and I will be more informed about juried art shows and so forth. Now my next goal is to actually get into an art show. In the meantime, I will continue to paint, paint, and paint some more!!
So, I want to encourage you to join an art association or something of that nature if you haven't done so, you never know what kind of opportunities you may stumble upon.
To see my latest painting click here:
http://denisehallart.com/other1
Have an awesome day!!
Denise Hall
Comment on or Share this Article >>